Best Pyramid patio heater
Pyramid patio heater is a type of outdoor heater designed to provide warmth and ambiance to outdoor spaces such as patios, decks, and gardens. It features a tall, pyramid-shaped structure that houses a heat source at the top, such as a propane or natural gas burner, that radiates heat downwards and outwards. The pyramid design is both functional and decorative, as it can provide a focal point for outdoor gatherings and add a stylish element to outdoor decor.
Pyramid patio heaters typically use propane or natural gas as their fuel source, although some models may also be electric. They may also have features such as adjustable heat settings, electronic ignition, safety features, and wheels for easy mobility. When using a pyramid patio heater, it is important to follow the manufacturer's instructions carefully, and to place the heater on a stable, level surface away from flammable materials. Additionally, it is important to keep the area around the heater clear and to use caution when children or pets are present.
Pyramid Patio Heater is traditional outdoor heater, most Pyramid Patio Heater are used the propane gas to produce heat. The pyramid patio heater can keep you and your guests warm and allow you to stay outdoors for longer.A pyramid patio heater is, in essence, the same as a normal shaped gas patio heater although it has a pyramid or protruding cone shape. Wider at the bottom of the patio heater structure and gradually becoming a point towards the top end of the heater, hence the name pyramid.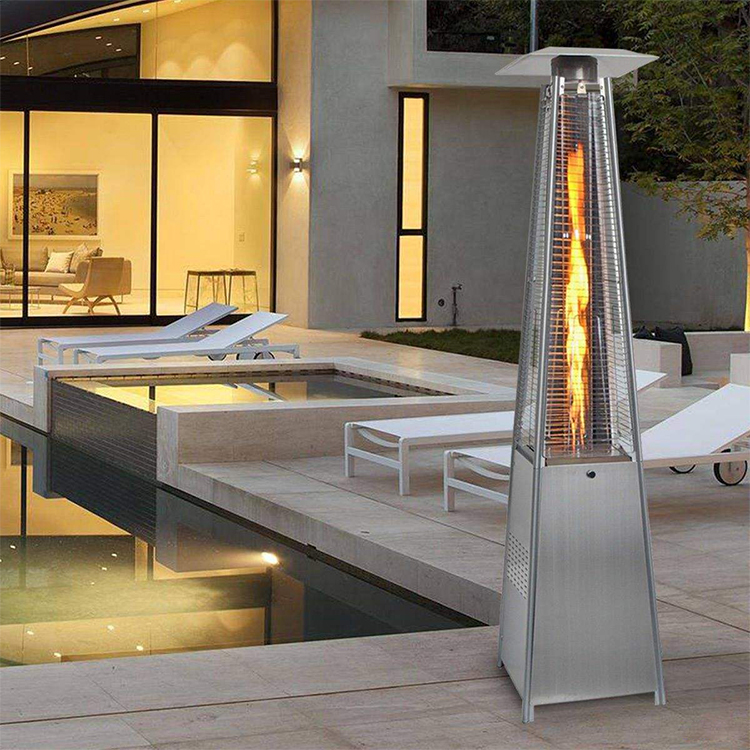 Name1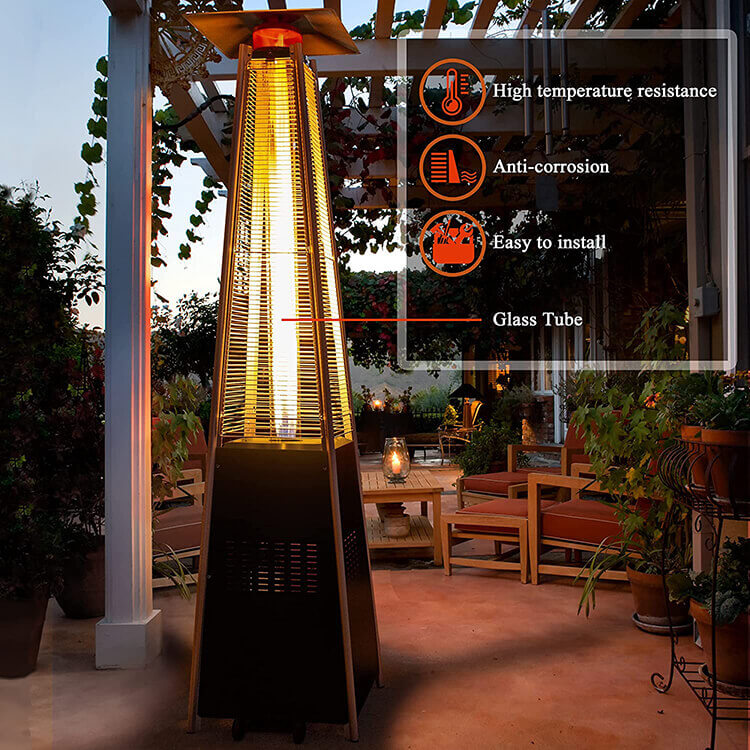 Name2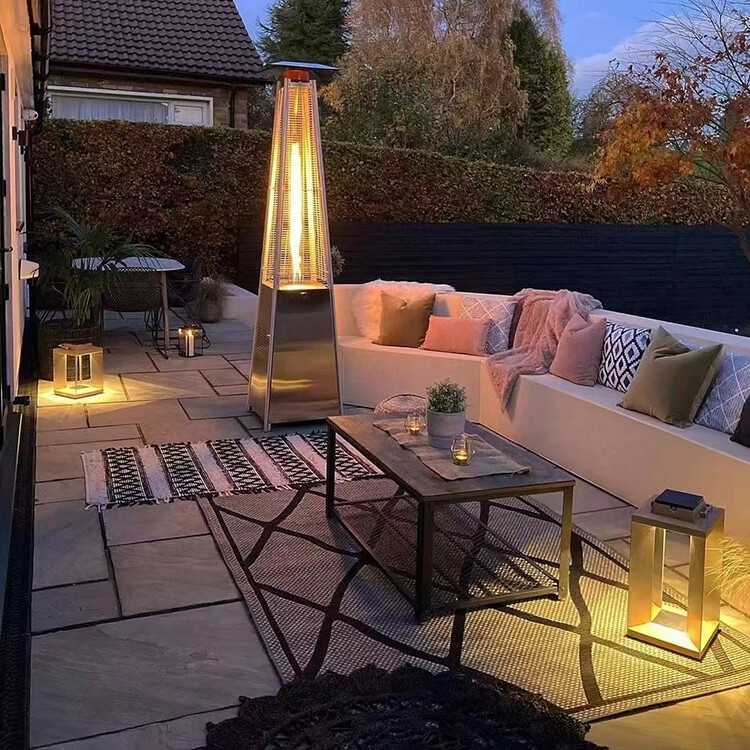 Name3
Beellen's Pyramid Patio Heater range represents over 10 years of experience in the outdoor heating industry, providing a device that creates a warm "thermal cycle" through the use of superior design and materials.
The Pyramid Patio Heater provides the perfect outdoor comfort heating solution and is available in a variety of colors, installation options, and in propane and natural gas models.
Beellen is pyramid patio heater manufacturers & suppliers & factory in china.